Last updated: October 30, 2023 (no changes)
In order to better diagnose issues, we have created a tool for offline troubleshooting. This tool is helpful for diagnosing connection issues as well as other issues (such as broken SD cards). To use this tool, all you need is an empty USB storage device. Also:
Make sure the USB storage device is empty (and FAT32 formatted). A 1-2 GB+ USB stick should be sufficient. See the next section for instructions on how to check the formatting of your USB drive.
Insert the USB storage device into the Screenly Player.
Leave the USB stick inserted for at least 30 minutes.
There will be a main "Screenly Logs" folder when you look at the files on your USB on your computer. Zip up this main/top folder (In Windows, right-click the folder, select 'Send To', then select 'Compressed (Zipped) Folder'). You can attach this single zipped file to the support ticket for viewing. This zipped file will include all the relevant files we need to look at.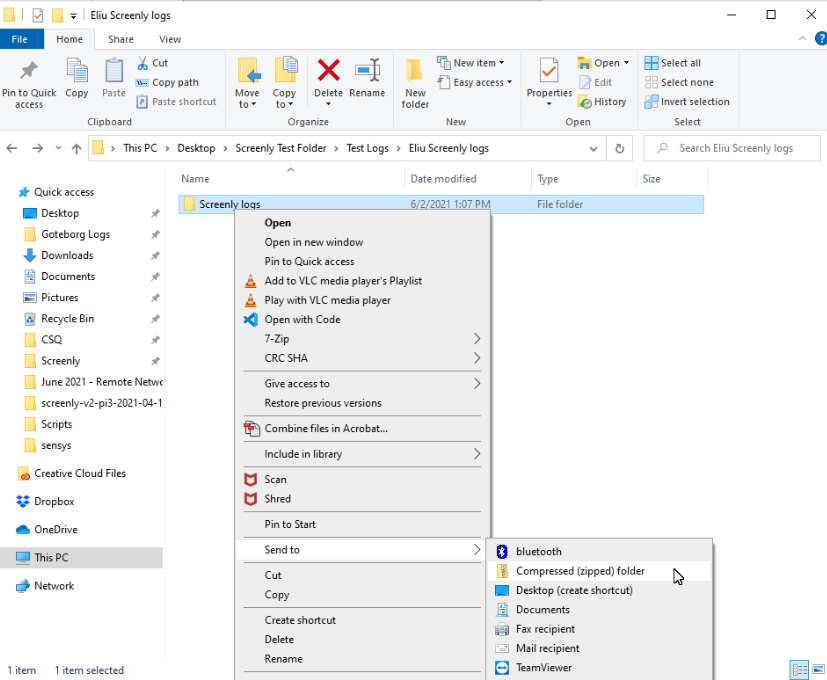 How to check if your USB drive is formatted with FAT32 or exFat file systems:
Plug your USB drive into a computer, and pull up the file explorer so that you can see the USB drive like in the below screenshot.

Right click on the USB drive

Select "Properties" from the list of option


On the properties screen, it will tell you what File System the drive is formatted with. Options are FAT32, exFAT, FAT, or NTFS.
If the flash drive has the FAT32 file system then it will work with your Screenly Player. If it does not then you will need to either: Find a different flash drive that does or reformat an existing flash drive with the FAT32 file system.
To reformat a flash drive:
Warning - Reformatting a flash drive will erase all files on that drive. Copy any files you need to your computer before reformatting the flash drive.
Right click on the USB drive again

In the menu select "Format"

The Format window will open and in it change the "File System" dropdown to FAT32

Click Start to reformat the drive.

Once complete your flash drive is ready to use. Put the needed files on it and then connect it to your Screenly Player device.