Note: Users can only be created/removed/modified by the account Owner/Creator or a user with Admin level permissions for your account. More information on that contained below.
1. Log in to your Screenly account
2. On the top menu bar select your email address, then click "Settings"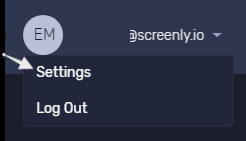 3. Then select the "Team Members" section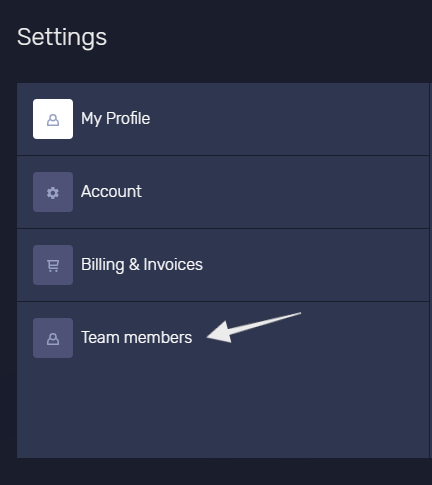 4. On the Team members' menu you will see a list of active users and their permission levels.
Permission Levels
a) All permission levels have access to the Screens, Groups, Playlists, and Assets tabs and their functions. You cannot control access to specific screens, playlists, assets, or folders at this time.
b) The Owner is the creator of the Screenly account and has permissions for everything.
c) Admin users can only be created by the Owner. Admin users can do everything except create more Admin users.
d) User accounts can't change or create other users and can't access the billing section.
e) The Billing Manager has User level rights plus access to the billing section.
5. An Owner or Admin can use this screen to invite new users, modify access level of existing users, and revoke user access.
6. To invite a new user type their email address in the blank space provided and assign their permission level. When complete click "Add"

7. An email will be sent to the indicated address with a link to set up a password. The registration email will come from "hello@screenly.io", if you do not see the email check your spam filter and have your IT dept ensure that "hello@screenly.io" is whitelisted and resend the invite.