Yes, you can! Two-factor authentication (2FA) is a new feature released in Summer 2020 to help provide additional layers of security for all accounts. Here's how it works:
1) Log in to your account, and click the Settings tab on the left-side menu.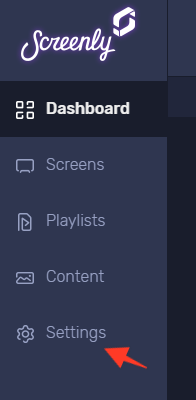 2) Once you are on the Settings page, click on the Account tab. Then, click on Setup in the Two-Factor Authentication section.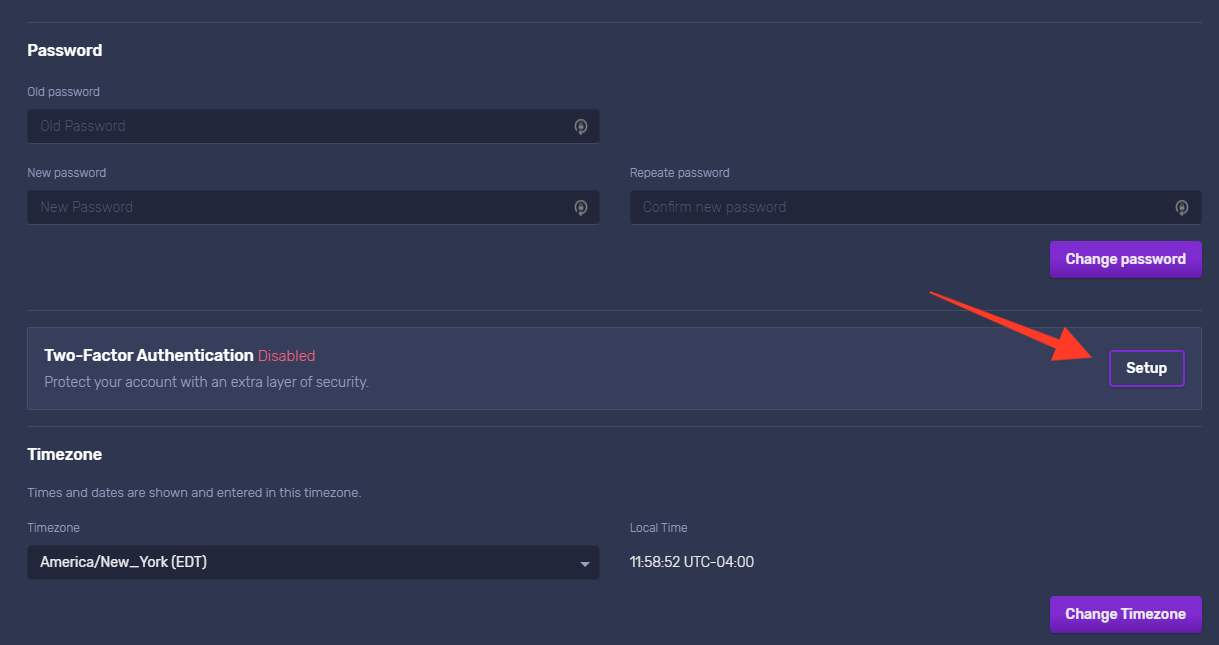 3) You will then see a prompt to install an authenticator app, such as Authy or Google Authenticator, on your mobile device. Once you download an authenticator app, follow then in-app setup instructions. Next, scan the QR code that you see on your Screenly account. To complete 2FA setup, enter your the code from your authenticator app and your Screenly password.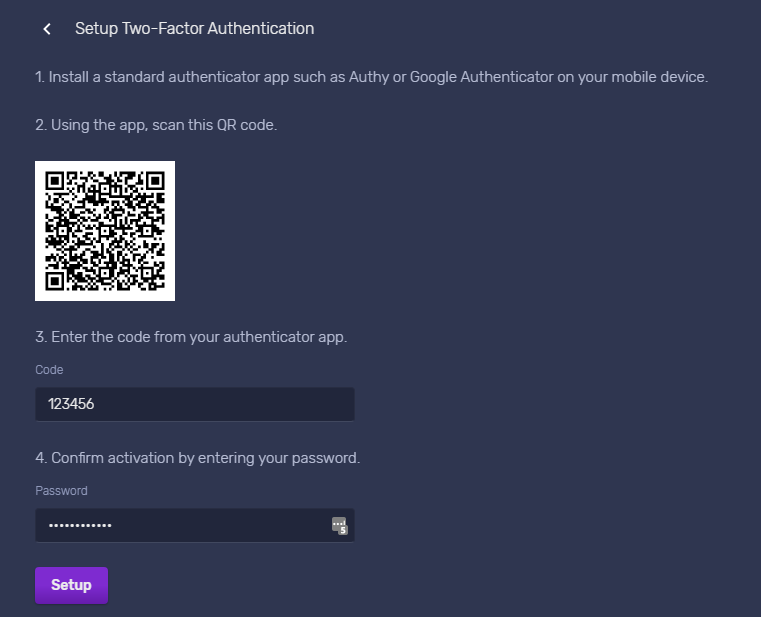 4) You will then see a screen with your unique backup codes. You can use any of the unique backup codes to access your Screenly account in the case that there is a problem using 2FA. Copy and paste the codes onto a text file, and print the document. Store the list of codes in a secure location. In the future, we will provide a way to copy these without having to highlight them manually. Also, please note that, for security purposes, we only show your unique backup codes once.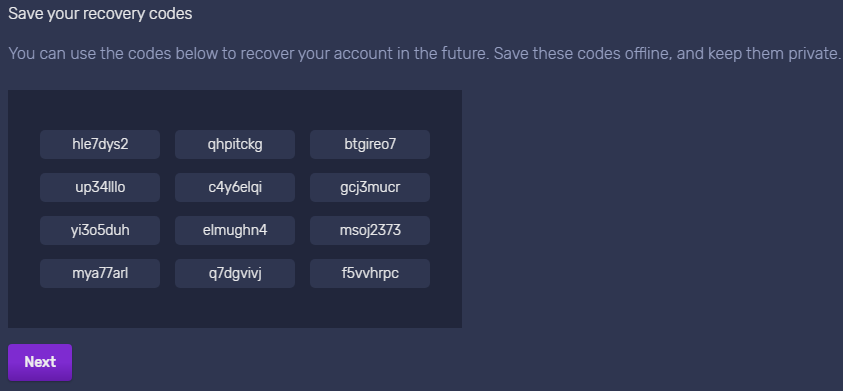 5) That's it! If you followed the above steps, you account now has 2FA enabled. The next time that you log in to Screenly, you will receive a prompt to enter your 2FA code from your authenticator app. By default, the code will change every 30 seconds.